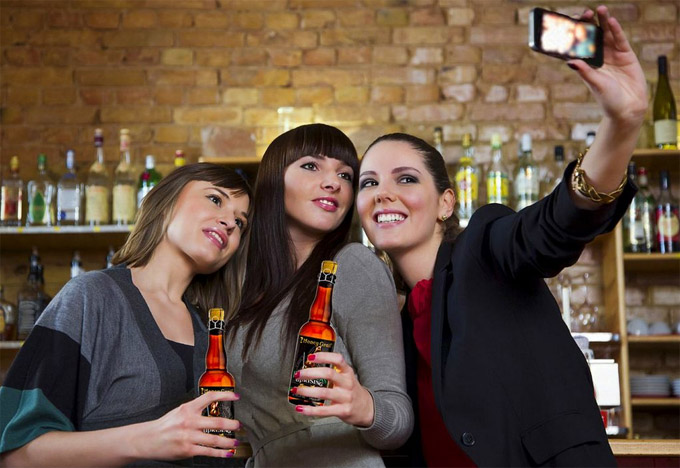 When you send us a photo or video of yourself enjoying a Honey Grail product, you can receive food and drink specials at your favorite bars and restaurants.

At participating venues, send us an MMS message (a text message with a photo or video attached) from your phone depicting you and your friends positively experiencing Honey Grail and we'll respond back with a digital coupon good for a discount or special at that bar or restaurant.

Try It Out:

Send a photo or video from your phone to

(each bar/restaurant will have a different email address). Yes, you can send an MMS to an email address, not just a number, on most mobile phones.


You must include the following in this exact order:
Your First and Last Name
Your Email Address
Your Comments
Attach the video or image
If you fail to provide any of the information, your coupon may fail to process.
"John Smith jsmith@email.com Wow, this is the best drink I've had in a long while. I'm going to tell my friends about it."
In a few moments, you should receive an SMS text message. When you get your digital coupon, present it to your server or bartender to claim your reward.
Void where prohibited.
Duplicate images and photos will be rejected. Valid only at participating venues. Terms and conditions apply. This promotion may end at any time without notice. Ask your server or bartender for more information. We may share contents with the bar/restaurant from where you submitted, no other third party will ever receive this information. Images, videos, and messages become property of Honey Grail, LLC.
View The Rules